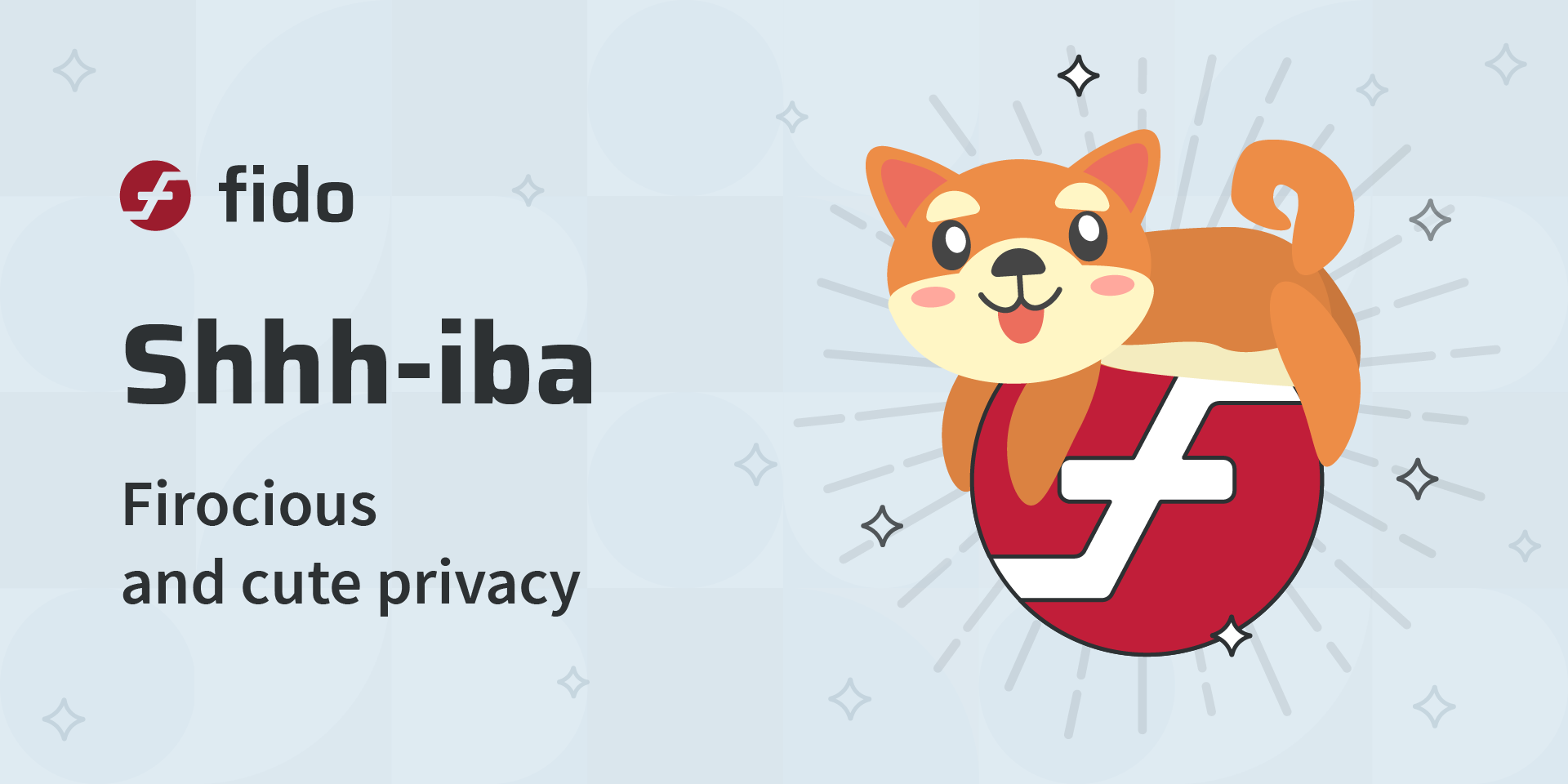 This is an April Fool's 2022 joke.
Dog coins have become increasingly popular and it's easy to see why! While apes rule over the NFT space, it is the dogs that rule over coins. Cute, loyal and furry, dog coins have captured the imagination of some of the most powerful and influential people on the planet such as Elon Musk, Mark Cuban and Snoop Dogg.
The Firo Core team has realised that is no longer enough to be building some of the most important privacy protocols in the cryptocurrency space. The market wants dogs and we need to answer!
We are proud to reveal our rebrand of the project from Firo to Shhh-iba marrying privacy with the cuteness and irresistible power of dogs. The currency itself would be called $FIDO which also allows us to keep our existing logo and retain the good will from $FIRO.
$FIDO has two meanings. It's a popular dog's name, and comes from the Latin word meaning "to trust and believe" which are essential elements of a currency. Secondly it's short for Firiocious Dogs, showing that while we are loyal and cute, we also fiercely defend our privacy!
We'll also be revealing our revised fidonomics soon as we believe that we can't have enough cute dogs and that highly inflationary infinite dog supply is a feature, not a flaw.
This rebrand comes into immediate effect today on 1st April and we are sure you'll grow to love $FIDO and the Shhh-iba project. Send your $FIDOs while only leaving a whisper!