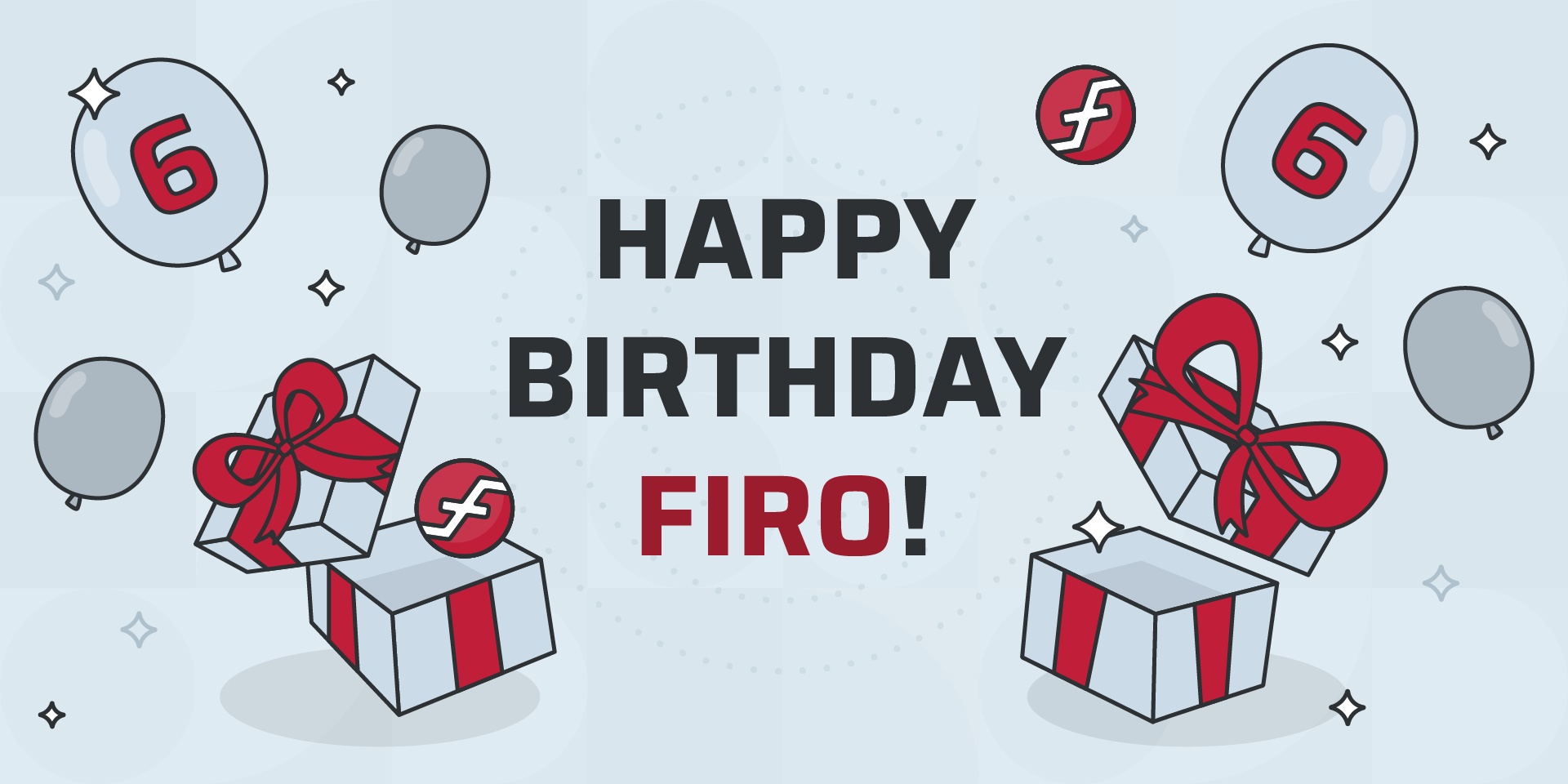 Firo was launched as Zcoin on 28 September 2016 and our project is now 6 years old! We have grown tremendously as a project and we thought it would be a good opportunity to have a look back at what was achieved in the past year since our last birthday (28 September 2021)!
TECHNICAL
RESEARCH
TOKENOMICS AND THE FIRO COMMUNITY FUND
NEW LISTINGS AND TRADE PAIRS
NEW MINING POOLS
Firo can be mined on several new mining pools that have joined the Firo mining ecosystem
Community Activities
NFTs have been made by the community to show appreciation to Firo. FiroPunks, 999 unique algorithmically generated NFTs collectible on the Binance Smart Chain were used by collectors to battle each other. It is now listed on Binance NFT market.
Firo Foxes is a WIP community-funded NFT PFP project. The goal is to reward Firo community members, whether they are coders, researchers, translators, or other helpful individuals.
Contests like animation and meme creation contests have been held to get the community involved and have some fun.
Moon Apes collaborated with us to bring a limited edition of Firo Moon Apes to raise money for our research.
There are Tiktok videos made to spread privacy awareness, Firo's technology, and blockchain knowledge.
Show Me the Firo is a community podcast to discuss everything about Firo and its state. It can be found on the Firo Youtube Channel. It is also available on Firo's Odysee channel.
Firorunner is a small project developed specifically for the Firo community where you can play, and earn Firo.
The Firo Hummingbot liquidity mining program is back on Binance. This program helps by providing liquidity to Firo and in return, getting rewards in Firo and HBOT.
Partnerships
Appreciation
A huge thanks to Rasikh and the Arcadia Group for their generous donations via OpenCollective, MAGIC Grants and privately that have helped tremendously in continuing our research and development.
We would also like to thank our FiroFam who donated via OpenCollective, Code Audit for Lelantus Spark via GoFundMe and in the proposals that have been posted on the Firo Crowdfunding System.
Firo would not have been possible without these contributions and the core team is extremely grateful for the continued belief in our mission and project.